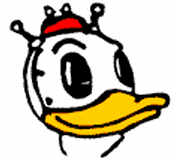 Reviews
Astley's - No. 44 Dark Virginia Flake 50g
Another Dud
Again Astley's has changed the flavor profile of their tobacco (without warning) and not for the better. After having been out of stock for months I was able to reorder several tins of No. 44. What I got was not the same tobacco I had purchased before. Similar to the way No. 109 was "reformulated", the new No. 44 has a completely different look and flavor. It's no longer "dark" and its rich flavor has been replaced with... sorry, it's so bad I can't describe it. Going to be returning the tins I didn't open. In all fairness, this may be considered a fine smoke to those who have not experienced its earlier incarnation. For those expecting the same old No. 44, forget it. You'll be disappointed.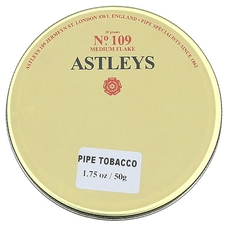 Astley's - No. 109 Medium Flake 50g
Mortified
No. 109 used to be the tastiest VA available. Unfortunately someone at K&K thought it would be a good idea to change the flavor profile by adding a dressing that tastes like soapy wildflowers. IMO, a big mistake on the part of K&K. They ruined a great tobacco. Gone are the chocolate, honey and raisin notes. All that's left is a flavor I can only describe as "blah". Also, it's no longer packed in a moist and oily ribbon cut but comes as neat, little dry rectangles in a square tin. I'm so sad.
Favorite Products