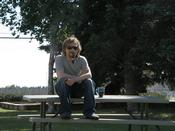 Reviews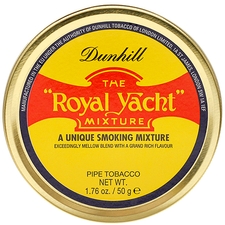 Dunhill - Royal Yacht 50g
Smooth VA with a subtle punch
Opening the tin, one is greeted by neatly cut strands of reddish brown, yellow and dark brown tobacco that smells mostly of figs with a slight hint of plums. Packs easily and lighting is a breeze. Not a grassy or citrusy tasting blend , has a lot of depth from the dark-fired component but is not rough, a very well rounded blend. Burns fairly cool for a ribbon-cut and will not punish an occasional heavy puffer, although one will be greeted by Lady Nicotine about a third into the bowl quite harshly if getting carried away. The Vitamin N really makes itself known in the second half of the bowl, so don't smoke this on an empty stomach. The tin aroma will translate to the smoke a bit, but it compliments the tobacco rather than overpowering it. Burns down to a fine ash and does not generate a lot of moisture. Best suited for conical and/or fairly narrow chambered smallish pipes. Can be an all-day smoke if one can handle nicotine well.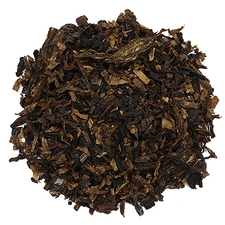 Planta - Anno MMVI (Sweet Pear Mixture)
German version of Grousemoor ?
A complex melange by looking at the baccy, bit unusual with the pieces of VA flake strewn about. Smells like pears in the bag, and the flavor translates sublimely to the smoke. Reminiscent of SG Grousemoor but not quite as pungent on the Bergamot. Needs to dry as fresh from the bag it will taste awful. It's a sipper, it can get hot and bite, so take your time. Burns down to a fine white ash.

Samuel Gawith - Commonwealth Mixture
SG Commonwealth Mixture
As part of my latest TAD order, I included a 1 oz of Samuel Gawith Commonwealth Mixture. The product description is : "This blend of 50% heavily steamed Virginia and 50% Cyprus Latakia, gives honor to the Tobacco Lords of Glasgow & the Commonwealth of Virginia. Made in England." In the bag, a nice mixture of yellowish, brown and black strands gives the familiar odor of Latakia : smoky and earthy, very pungent. It was quite damp to the touch so I pulled a bit out and let it sit for a while. Loaded my favorite pipe for smoking Latakia blends, a Peterson Aran 999, and gave it a light. The Latakia made itself known both in taste and smell. Being still wet, it took a few lights to get it going. The smoke is pungently Latakia, with earthy, smoked mushroom notes, but very smooth and creamy. The Virginia adds some sweetness and rounds out the blend, there are no rough edges here. A bit of floral aroma will seep through on occasion, very faintly. It smokes extremely cool and well behaved, even if pushed hard …. although, with 50% Latakia, one would get a sore throat from it before they got a mouth burn. The flavor does not change throughout the whole bowl. The last third required a relight and it smoked all the way down to the heel of the bowl, with nothing more than fine white ash left behind. Although this is a "full" blend, it doesn't leave a heavy taste in the mouth. No nicotine kick so this can be an all day smoke, if you like lots of Latakia. As for room note, I smoke outdoors 99% of the time, but I imagine it would be quite strong. This is definitely a keeper and a future regular stock item in my cellar. Bit pricey, but worth the money.
Favorite Products