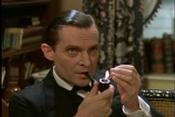 ELSHANO
About Me:
Retired musician-chef and more. Florida native living in Sarasota since 2003. Recently returned to pipe smoking after over thirty years of abstinence. Work in organic produce and, until recently, played solo, as well with area bands. Pipes: Savinelli "925" smooth bent pot, Savinelli "Lolita" smooth rusticate slight bent, "MCH" smooth rusticate pot, Kaywoodie smooth rusticate billiard, MM "Egg Shape" and MM "Great Dane" churchwarden via Walker Briar Works and a 19th century American clay pipe. Presently awaiting a new Tsuge "Kaga" smooth bent pot from Smoking Pipes. Tobacco choices are several from Mac Baren - "Cherry Ambrosia", "Vanilla Cream", "Sevens Seas Gold" and "Honey & Chocolate"; Peterson's "Old Dublin" and "Sherlock Holmes", Stokkebye's "Luxury Twist Flake'; Boswell's "Boswell's Best', "Dan's Blend", "Sweet & Mild" and "Vanilla Cream"; Newminster "#23 Blackberry Brandy" and "#9 Creamy Vanilla"; Cornell & Diehl "Byzantium"; and Bennington's "#47" (local Sarasota tobbaconist). Presently awaiting new samples of Gawith, Hoggarth & Company's "Kendal Gold", Mac Baren "Club Blend", McConell's "Red Virginia" and Peter Stokkebye's "Luxury Bullseye Flake". Picture notes: Not a photographer, I managed to find this "before" pic of Kaywoodie, Lolita and MCH pipes. Unfortunately I can't yet share a pic showing the excellent job of restoring performed by Dave Wolff at Walker Briar Works. Corn Cob Snob Society is a spoof created in response to the briar smoker overlords online. Got it from a brother at www.brothersofbriar.com, of all places!
Reviews
Ashtrays - Cork Ashtray Knocker
Cork Ashtray Knocker
Interesting that another smoker had trouble with the adhesive, because after finding a suitable porcelain dish and applying it, the knocker has held tight for at least 4-5 years. A very useful product.
Favorite Products