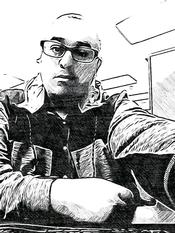 0DONCARLOS0
Badges


Reviews
Sutliff - Revelation Match
one of my go to blends
I love this blend. When smoked with a few months of age and with the proper dry time it is really a wonderful smoke. The latakia and perique is very faint somewhat not noticeable but its there....its a burley forward blend but with all the right components added showing themselves in very subtle undertones through out the smoke. Very nice.
Sutliff - 500 African Queen
Great blend, very enjoyable smoke
This is a wonderful blend that i have been meaning to try for quite some time now. With proper drying it smoked wonderful with only a few relights. Has a distinctive taste from the orientals which i tasted in the background but i got a lot of nice tobacco flavor out of it and a little less of the casing which was faint but pleasant...it was a nice smoke over all. Cant really say i felt like it was a full on aromatic and cant really say it was a non-aro just a really nice blend in my opinion. I will be ordering more in the future.
Favorite Products