 Herb C.
Badges

Reviews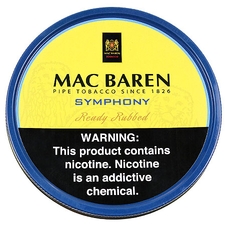 Mac Baren - Symphony 3.5oz
A great everday smoke.
Symphony pairs top quality Burley leaf with a light honey/citrus flavor to make a mildly sweet, pleasant all day smoke with perfect smoking qualities. I smoke at least one bowl every day. As a 2-3 bowl-a-day smoker, that's a substantial part of my rotation.
Favorite Products
Currently there are no favorite products