 Reviews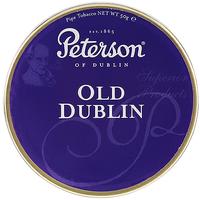 Peterson - Old Dublin 50g
English with a twist
Every time I smoke this wonder of a tobacco, I appreciate it more and more. With the name Old Dublin, you would think it as nothing but English tobacco. The smokiness is there, right up front, and tastes fantastic. Then, a few moments after that puff, a very slight sweetness gracefully dances on your taste buds. There's nothing else out there like it.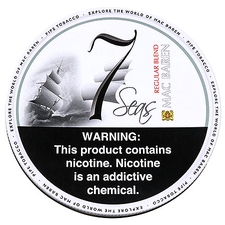 Mac Baren - 7 Seas Regular 3.5oz
Excellent everyday aromatic
I'm a big fan of Mac Baren tobaccos. The reason for this is the fact that they have a wide range of tobaccos, for pretty much any palette. I'm also a big fan of aromatics. However, most tend to promise much with their tin aroma, and end up failing to deliver in the flavor department. This isn't the case 7 Seas Regular. It presents a smell of chocolate, with hints of vanilla and citrus in the background. When fired up, the flavors are consistent with the tin aroma, but in a very mild and pleasant way. There is no bashing of the taste buds here, and anyone who smokes it around non-pipers, will receive compliments on how nice it smells. The only reason I give it four and a half stars is that it is a bit wet, and requires a touch of air-drying, to prevent the infamous "Mac Baren bite" so many of us are familiar with. This is my favorite go-to, everyday aromatic.
Favorite Products
Currently there are no favorite products