 Ian P.
Badges









Reviews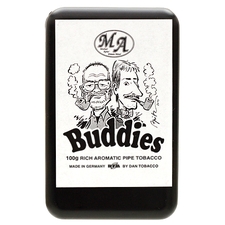 Dan Tobacco - Buddies 100g
Not good at all....
This is definitely my least favorite tobacco i have ever smoked. Buddies tobacco has an overwhelming flavor of out of date Tang. The fake orange flavor is not for me. Perhaps i got a bad batch.... i don't know, but what i got was not good at all.
Favorite Products
Currently there are no favorite products
Blog's Commented on
Tobacco Vampires
► Fantastic!!!!!!!!!!!!! Lovely read. Sadly it hits close to home.