 Reviews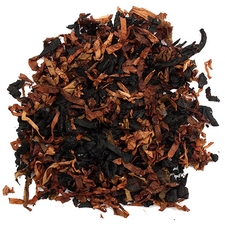 McClelland - 2040 - Cyprian Mixture
Cyprian Mixture
I ordered 2oz of this in bulk. I'm not sure if I was sent the wrong blend even though it was correctly labeled. CM is not a Balkan blend. No hint of Latakia,only a very overly sweet aromatic blend.The only taste/aroma I get is that of Vanilla! The tin note has that faint ketchup smell that McClelland is known to have. I found this tobacco to be unsmokeable.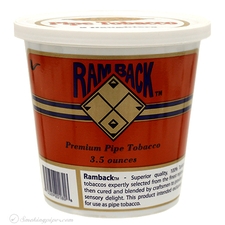 Daughters & Ryan - Ramback 3.5oz
Ram back
This tobacco comes in a plastic container and is not hermeticlly sealed. The cut is a long thin ribbon/shag somewhat dry. Tin aroma is unusual as it smells like cigarette tobacco-a sweet Virginia or something else? After packing a pipeful and lighting it the aroma and taste is like smoking a cigarette. A sickly sweet smell and taste, very peppery and lots of tonge bite even when sipped slowly. I had to empty my pipe as I found this mixture unsmokeable. A great disappointment. I will celler it and see what happens. IMHO I do not reccommend this mixture.
Favorite Products