 FRED
About Me:
Lawyer by profession, been smoking pipes for close to 40 years, since I was 19 years old.
Reviews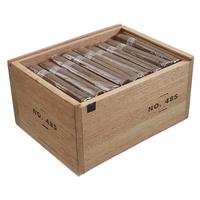 Warped - Cloud Hopper No. 485
Fred Pio de Roda
Excellent draw, though it needed a bit of touching up a few times. Spicy and robust with a creamy note and fragrant aroma. Definitely a favorite!
Favorite Products
Currently there are no favorite products