 Ken F.
Badges




Reviews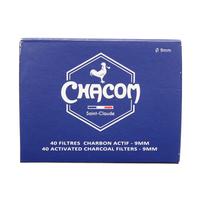 Filters & Adaptors - Chacom 9mm Charcoal Filters (40 count)
A bit large diameter wise
I bought these along with a tin of the Savinelli 9mm filters and find the are a bit larger diameter than standard 9mm filters I have used in the past. They are a very tight fit in so much so that I have to be very careful when inserting them to avoid deforming the filter. I smoke Peterson P-Lips and they are very tight in all of them. Otherwise, a good filter and nice price.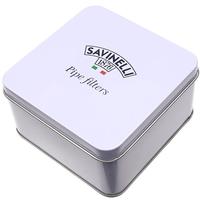 Filters & Adaptors - Savinelli 9mm Charcoal Filters (100 Count)
A bit on the large size
I smoke Peterson P-Lip 9mm pipes and have for years. These are 1 of the 2 filters out of many different types I have tried that are very tight to insert. So much so that some will actually deform due to the pressure needed to insert them. I have a few different P-Lips and they are tight in all. Aside from that they work great & the price is on point.
Favorite Products