JUNGLEMAN
About Me:
Hunter, Hiker, Hockey, Baseball and Jesus
Badges



Reviews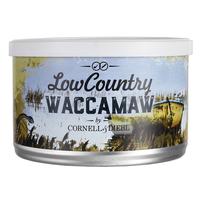 Low Country - Waccamaw 2oz
Virginia Bliss
This is a wonderful smoke. I picked up a sample at the pipe show in Richmond,VA 2012 and have just sat down to give it a smoke and could not be more impressed. I prefer Virginia Blends more in the summer season but due to the warm weather we are having I decided to smoke this blend in my evening rocking chair reflection time. Upon lighting the tobacco you will notice a seemingly strong VA note at first puff but the bowl mellows out as you smoke. The tobacco lights easy and keeps a good burn time as you slowly puff along. This is a quality product, pick up a tin. If you are a VA fan you will not be disappointed.
Favorite Products
Currently there are no favorite products