 Vincent F.
Badges

Reviews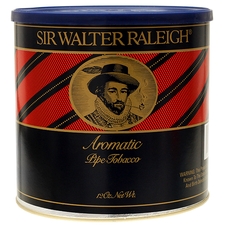 Sir Walter Raleigh - Aromatic 12oz
Great no nonsense aromatic
I've smoked a wide range of tobaccos over the last 48 years. I like all varieties but as far as aromatics go I get tired of the dessert smokes. I want to taste the tobacco and enjoy a pleasant aroma. This does not bite unless your a novice smoker and the after taste is pleasant. It doesn't have the typical vanilla taste and aroma that smells like marshmallows as most aromatics. It's an all day smoke and is pleasant while working or relaxing. This is my everyday smoke.
Favorite Products
Currently there are no favorite products