 Reviews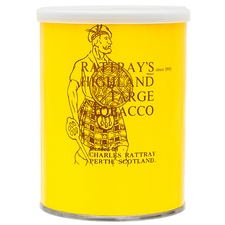 Rattray's - Highland Targe 100g
GRAND
I can't believe this has no reviews yet. I first got this near the Royal Academy of Music in London. The guy at the shop told me this was a great blend to smoke and I didn't really believe him until I smoked it! This tobacco is GRAND. I love it. I find it very mild, easy to smoke and flavorful. It isn't terribly complex, but that is in no way a bad thing. It tastes amazing and is a great all day smoke for me. If you smoke a big enough bowl of it, there is a nice little nicotine kick to it. Very nice tobacco. One of my favorites.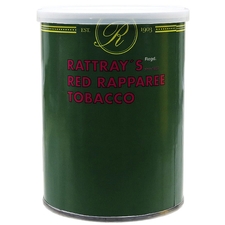 Rattray's - Red Rapparee 100g
Flavors to Savor
Wow! The flavors in this tobacco are wild. I love it. I have never gotten the same asortment of flavors from this tobacco twice in a row. Some people might not like that because they want/expect consistency. Well, it is consistently great. I love the slight variation every time I smoke it. It it quite simply very enjoyable and has a lot to offer flavor-wise.
Favorite Products
Currently there are no favorite products