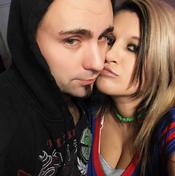 GREASEMUNKI85
About Me:
Christian, Musician, Guitarist for Everyday Giants, Drummer for Allyria, Pipe Smoker, Christian, Skateboarder, Diesel Mechanic, Father of two, Husband to 5 feet of fury.
Badges



Reviews
Seattle Pipe Club - Mississippi River 8oz
Mississippi River.
Im not gonna get all snobby.. if you like good tobacco..then you will probably like this. If you smoke stronger tobaccos, you will find it very mellow, yet pleasing and flavorful. It took me a while to understand Virginia, and im used to the way Mcclelland does Virginia. That being said, this is totally different, flavorful, but at the same time, leaves you wanting more at the end of the a bowl. The tin note smells like Hickory Smoked Bacon.. really sexy hickory smoked bacon...Its not fair to call it a Virginia though.. it has so much more going on.. The Orientals and perique fight with each other, and the Lat is hanging out in the back, just chillin; letting you know every couple of sips, that its still there.. Its great stuff.
Favorite Products