 NIKONNUT
About Me:
Pipe smoking newbie.
Reviews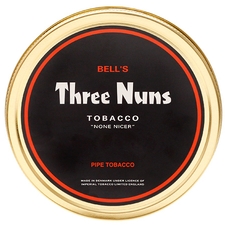 Three Nuns - Three Nuns 1.75oz
Glad to see it back!
I absolutely adore Three Nuns! I have 400 grams from before its US hiatus and it's a challenge to keep out of it! Looking forward to seeing what the "new" stuff is like, If you love a good VaPer this just might be your blend! One word of warning though. Go slow or your tongue will regret it... Trust me!
Favorite Products