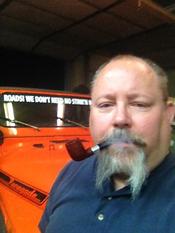 AMBUSH
Badges









Reviews
Pipe Tools & Supplies - Neerup Leather Pipe Cleaning Kit
Very Nice
Very nice well made kit. My only (small) complaint is that the leather is brown, not black...but I will live ;) As far as the reamer, it is a Neerup pipe kit, I don't own a Neerup yet, but maybe all of their chambers are cut the same? Very Nice.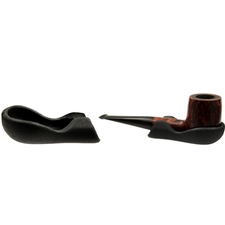 Pipe Accessories - Pipe Rest for Car
Good but Tape sucks
I bought two of these and they work excellently-with a small modification. The rest holds the pipe very well and does not mar. Personally however, I wouldn't use it with any pipe that would concern me if it got a "do-mar". For the modification I bought a couple of stainless steel magnetic spring clips,those used for refrigerator door notes, from an office supply store. I bolted them through one of the bottom holes in each after drilling a hole in each clip. The magnet holds to the top of my CB Radio/HAM radio in my pickup and to the floor transmission hump..pretty much anywhere in my '78' Jeep CJ5. Also the clips can also be used to hold where there is no steel.
Favorite Products