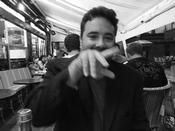 LASTTANGO
About Me:
"The trombones crunched redgold under my bed, and behind my gulliver the trumpets three-wise silverflamed, and there by the door the timps rolling through my guts and out again crunched like candy thunder. Oh, it was wonder of wonders. And then, a bird of like rarest spun heavenmetal, or like silvery wine flowing in a spaceship, gravity all nonsense now, came the violin solo above all the other strings, and those strings were like a cage of silk around my bed. Then flute and oboe bored, like worms of like platinum, into the thick thick toffee gold and silver. I was in such bliss, my brothers."
Reviews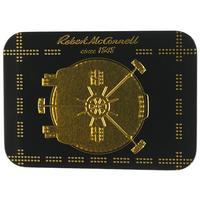 McConnell - Code: Relax 100g
Nice Room Note
The main reason I'd buy an aromatic this strong is because my lady doesn't mind me smoking it indoors. It's got a strong satisfying tobacco taste with a medium/low nic content. The flavors taste authentic and true. While it is very sweet, it's not oversly sweet. It is balanced well by the tobacco. If you like sweet aromatics, you should enjoy this. If you like anything you're allowed to smoke indoors, you'll tolerate the sweetness. I recommend that you sip it fairly slow. While it never burned me, I sensed it might if I puffed faster.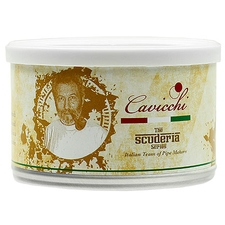 Cornell & Diehl - Cavicchi 2oz
Rich, Strong and Tasty
I am very picky when it comes to Aromatics. Most lose their appeal before I get half way through a bowl. I have several cans of aromatics sitting around that I will likely never smoke again. C+D's Cavicchi is an exception. You really taste the burley. The port and chocolate add a very noticeable dimension of richness without taking over your palate. You know you are smoking burley. It's not so complex. It would make a great all-day blend for me. There's enough nicotine to get me going and the flavor is consistent from when I light the bowl until it turns into a fine, white ash. As far as AROs go, I like it.
Favorite Products