 Reviews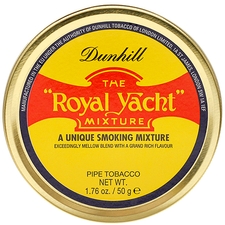 Dunhill - Royal Yacht 50g
Nice blend, smooth and light
I'm fairly new at pipes after a long haitus from pipes and cigars, but a regular cigarette smoker. I found Royal Yacht pleasant, plenty of nicotine to get me off the cancer sticks, a flavor with some depth but not overwhelming. Not harsh like I found Captain Black mixes, but not as much depth as the Habana Daydream (has cigar leaf). A good daily smoker, probably great for multiple daily smokes. Has a good moisture balance and seems to have very uniform ribbon cut. One of my favorites thus far.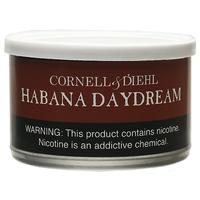 Cornell & Diehl - Habana Daydream 2oz
Favorite tobacco yet, just beginning though
I'm fairly newly back into pipes, and have only tried a half dozen tobaccos yet. I used to smoke pipes, and cigars another while. I really like Havana Havana Daydreams a lot. It's a fairly mild tobacco I think, with more of a subtle aftertaste of nice cigar leaf. I find myself reaching for this more than any of my others so far.
Favorite Products
Currently there are no favorite products