 Reviews
Cornell & Diehl - Billy Budd
Very Good Smoke
Being a long-time cigar smoker and someone who started back with a pipe a year or so ago I was always curious about this tobacco. I wish I hadn't waited so long to try it. This is simply a very good and enjoyable smoke. The mixture of the latakia, virginia, burley and cigar leaf suits me well. I will be buying more.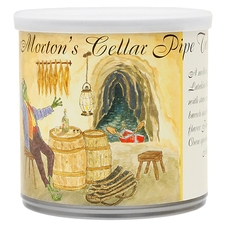 McClelland - Craftsbury: Frog Morton's Cellar 100g
Very Nice.
I thoroughly am enjoying this tobacco and will definitely be buying more. Very enjoyable.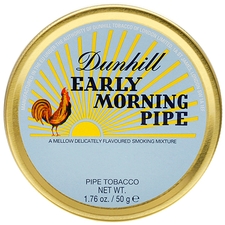 Dunhill - Early Morning Pipe 50g
Disappointing
Let me begin by saying I tried to find something positive to say about this tobacco...it burns well. That's it. I have to echo some of the other negative reviews here. Perhaps I got a sub-par tin bit from tin aroma, to taste (I like English blends) to room note, etc. this was simply terrible. I expected much, much better.
Favorite Products
Currently there are no favorite products