AKTOUR2000
About Me:
Enjoy live theatre, fishing and a relaxing day savoring a few bowls of good tobacco.
Reviews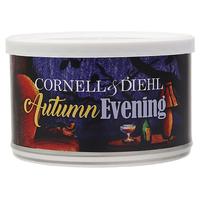 Cornell & Diehl - Autumn Evening 2oz
Can't say enough!
As a somewhat newbie to the pipe world and only having tried a few different aromatics I must admit this was a treat to both the palette and olfactory senses. I enjoyed trying it right out of the tin, as well as drying it a little before the first light. Looking forward to receiving my next tin of A.E. If you like sweet aromatics, be sure to give this one a try.
Favorite Products