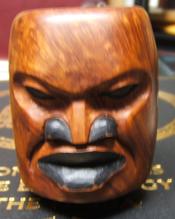 Reviews
Comoy's - Cask No.1 3.5oz
Love the container!!!!
Looks like this style of packaging has illiminated the need for jarring!!!!
Pipe Tools & Supplies - Gloredo Pipe Cleaners (75 pack)
One size don't fit all
These are very well made, but they do not fit every pipe!... I can only use these on half of my pipes. So you do need to stock the other pipe cleaners....
Esoterica - Penzance 8oz
Nice
I now can see what the fuss was all about.... what a yummy smoke
Favorite Products
Currently there are no favorite products