 Reviews
Samuel Gawith - Best Brown Flake 50g
Top virginia
Needs time to dry, as always with S.G. Also, as always with S.G (in my opinión), needs to understand the way to smoke: slowly, without purpose. It is grassy and earthy, with a lot of flavour. In the acid side i think, not very sweet. medium strength, top quality Virginia. If you smoke It fast and hard, It will become an ugly tobacco. Sometimes a fine grassy flavour come around, and its when i really enjoy It, but sometimes a bitter sensation Also comes, and i dont like It, but anyway, on a corn-cob pipe with a Frozen tea and time to smoke It with calm, its very pleasant.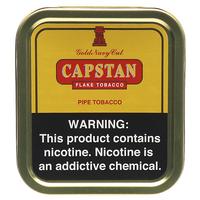 Capstan - Flake Yellow 1.75oz
Very nice Virginia!
When openned, i feel a bakery aroma, notes of grass and Bread. Perfect condition of flakes, just 10 min of dry. And when smoked, WoW! How pleasant a Virginia smoke can be. Cool, mellow, tasty and natural sweeteness. At least i found a descomplicate and absolutely cool Virginia option. In the sweet side i think these is, not fruity or acid. Very good quality. For me, the best of this tobbaco is how light It is and sweet at the same time. Of course, in a corn-cob pipe, much better.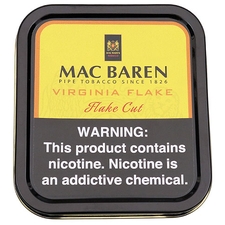 Mac Baren - Virginia Flake 50g
Nothing extraordinary, but a sometimes enjoyable virginia
I could define myself like a "natural smoker", i only like to smoke non-artificial tobbacos. When i bought this flake in the store, i was looking for a cool natural Virginia, and the owner mistakenly give me this mcbaren. It was not What i wanted, and i note that when i openned the box and a nice sweet aroma came out, and when smoked, obviously i note was an artificial topping. But with all of these, when i smoke this blend i can not say that i dont enjoy It. The topping is elegant and do not dominate, just give a touch of sweeteness and mellow flavours to the good and cool virginias. So i think this is a good flake for people Who want an extra sweet and descomplicate aromátic Virginia smoke, but for people like me, i think out there are better quality Virginia tobbacos, so these flake Will be for me just a sometimes go, and i think when i finish these, Maybe i wont buy It again, but just because i like other type of smoke. In the toppings family i cant say you Will not enjoy these.
Favorite Products
Currently there are no favorite products