DREIMERMT
About Me:
I like beer and pipes
Reviews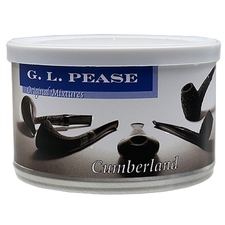 G. L. Pease - Cumberland 2oz
Complex and strong
This is a very complex blend. With lighting this tobacco I didn't get a whole lot of flavor but about 1/4 through the bowl a pleasant hard wood favor with a little chocolate started to come out. As I kept smoking the wood flavor deepened with the appearance of an English tea blend emerged. The tea took the lead through the middle of the bowl. Near the end a nice spicy note came out to finish. I only give this 4 stars due to the fact that it is quite strong and hit me all at once when I was at the end off the bowl. Granted, this might be due to me being a fairly new pipe smoker and not being used to stronger blend. Buy this tin, you won't be disappointed.
Favorite Products