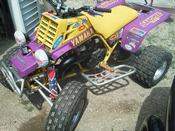 GRAVEL
About Me:
Iowa farmer, Atv's, Pipe's, and guns
Reviews
Cornell & Diehl - Billy Budd
Heavy on the Latakia
The product description says it all i think. I gave it 3 stars only because im not sure if i have a real good taste for this style of tobacco right now, this may be a good one to cellar and come back to. I will say this, the tin note is a very heavy, smokey scent, the room note will linger for what seems to be days, it has a decent "stiff" flavor to it, it seemed a bit dry in the bag but if you like Latakia.....this buds for you!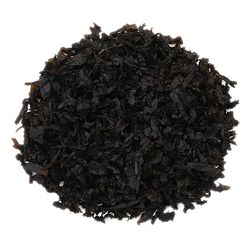 Cornell & Diehl - Apples & Cream
Nice
First impressions, nice tin note, smooth smoking with a pleasant apple flavor, Its more apple than cream though. tecture is a bit on the granular side, just the right amount of moisture, i've found 2 pieces of stems in 8oz so id say very few stems. I blended a bit of this with some Perique and it turned out to be just to my liking.
Cornell & Diehl - Long Cut Perique
Typical
I order this to blend with other tobaccos just to add a little kick to them, once in awhile i'll just stuff a pipe full and puff on it....As for a review: The cut is obviously a long, stringy cut, VERY moist. Its has your typical Perique sent of fermentation, pleasing to me, maybe not so much to others. For smoking, its best to set some out a day ahead of time to let it dry a bit. The title pretty much says it all...5 star strength, 5 star taste, but i would maybe only go 4 stars on the room note....it will linger for awhile though.
Favorite Products
Currently there are no favorite products