SQUINTIN IN QUINTON
About Me:
Nothing better than a day off, sleeping late, hanging out with my dogs, and smoking a great tobacco in one of my favorite pipes.
Badges








Reviews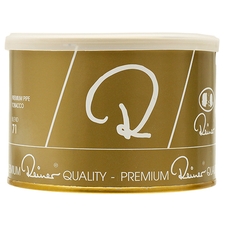 Reiner - Blend No. 71 100g
This is NOT Orlik Golden Sliced
It's a VAper, of sorts, but that is where the similarities end. Is it perfect... nope... but it's close, and very enjoyable. If you like good Virginia tobacco in the realm of Orlik GS, than you should also give this a try for something just a little different. Great container for cellaring also.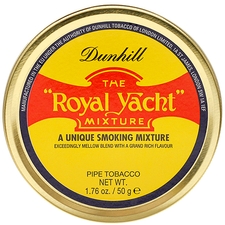 Dunhill - Royal Yacht 50g
MY ABSOLUTE FAVORITE!
Very sorry this is not in production anymore. I stockpiled a lot, but it won't last forever. The "plum" casing/topping is not something I've ever really noticed, just really good deep dark Virginia flavor. When nothing else in my cellar appeals to me at the moment, Royal Yacht ALWAYS does.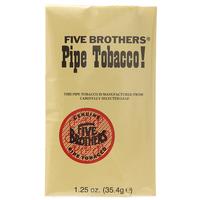 Five Brothers - Five Brothers 1.25oz
NO LEARNING CURVE
Find a MM cob, stuff it as full as you can (think Semois), light it and tamp, then puff away... Simple. Beware though, nicotine level is around the Royal Yacht level. GOOD STUFF!
Favorite Products