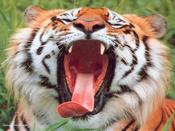 Reviews
McClelland - CPCC: Scottish Woods 50g
Enjoyable
I must concur with most of David T's review. The latakia is not in command, the Orientals are. Spicy and a bit dry out of the tin but, as he states, the dryness does not affect burn. Enjoyable, but not exceptional.
G. L. Pease - Stonehenge Flake 2oz
Newbie innocence?
I'm a relative newcomer to Lakeland having only previous experience with two or three Gawith blends, but I personally love the perfumed, floral essences. It seems to last all the way through the bowl. And the tin note of cocoa powder is very inviting, I can't imagine someone being turned off by it. I also detect a slightly increased nicotine hit, so my advice to other 'newbies' like me: don't push it. Savor it. A special blend indeed.
Favorite Products
Currently there are no favorite products