YOUTH PASTOR PIPER
About Me:
I am an ordained minister in the CRCNA and serve as a student pastor. My interests include: theology, pipes, whisky, beer, and coffee.
Reviews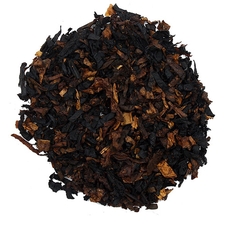 Sutliff - 526 - Old Professor
A Surprising Staple
If I'm being honest with you, I can almost always smell a typical Sutliff tobacco from a mile away. Typically, all of them have a similar tin note about them, English or aromatic. That said, I'm not a huge fan of most of Sutliff's stuff; usually that 'funk' I pick up in their blends puts me off. But, my friends, this is one the exceptions (and there are a few others in their lineup, such their English Kake #1, 515 RC-1 Red Virginia, or the 507S Stoved Virginia). I consider myself a McClelland English blend fanatic, like their FM series, the 5125 Coyote Classic, 5110 Dark English Full, Balkan Blue, 2045 Oriental, & their Erik Nording branded "Fox Hound." Since they closed up shop, I've spent the past two years desperately trying to fill the hole in my heart. To this day, my favorite replacements have been Boswell's Countryside and Northwood blends. But those are a bit pricey, at about $4.50/oz. I've also picked up a legion of other so-called "replacements" but have never found anything else that came close to the woodsy aromas of McClelland's English blends besides Boswell's. But that changed when I found Old Professor. It's by no means a clone, but it, for my money, is a stellar stand in. After trying two ounces, I was hooked and now plan on stocking up my cellar with the stuff. Despite its low review score on Tobacco Reviews, I think this stuff is one of the best mild bulk English blends on the market. If you like McClelland's English tobaccos, or have always wanted to try something close, you would be a fool not to try out some Old Professor. When you get it, allow it do dry out for about 24-48 hours (it comes super wet), but once you do, you'll be in English heaven.
Sutliff - 515 RC-1
Flavor Bomb
I didn't know what to expect when I picked up a bag of this tobacco a few weeks back, being that I normally enjoy smoking Englishes, Balkans, and English aromatics. But I thought branching out and trying a straight matured red Virginia might be a good experiment for my palate. Well, let me just say that I'm glad I did. Here in this tobacco I am tasting one of the things I loved most about all the best Englishes I know and love (including McClelland's). This is sweet,but not cloying, tangy but not sour, and full-flavored but not harsh. And for the price, I think it'll be wise for me to pick up a full pound at some point and put as much age on it as possible. I think that would be an even better experiment.
Favorite Products
Currently there are no favorite products