 Aaron R.
Badges












Reviews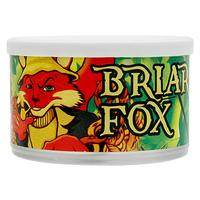 Cornell & Diehl - Briar Fox 2oz
When it's good it's really good
I am a big fan of C&D blends on average and years ago Briar Fox was my introduction to the brand. It is among my favorite blends. My first experience was a dried out sample that was still pretty decent followed by a tin which was excellent. As time went on I noticed different tins had their own peculiarities. Differences in sweetness and nuttiness which I figured were normal in the way a blend could vary though some had little sweetness at all while still being enjoyable. So recently I opened a nicely sealed 16 oz block I had been cellaring since 2016 with a production date in 2015. It was darker in overall color than normal and smelled slightly different as well. though was clearly in good condition. When I finally got around to smoking it it was rather bland and tasteless unlike anything in my prior experience with the blend. It's as if it was watered down with unsweetened cavendish, though only a guess as cavendish is not officially a component of the blend. This got me thinking about several negative reviews I've read about Briar Fox over the years which did't seem to make much sense until now. It seems that what might be happening is that on occasion they get the formulation wrong accidentally or alter important additions for other reasons. If this is the case it would explain the inconsistency. On average this blend is excellent but on occasion you might get part of a bad batch unless they've remedied this problem since 2015. In all fairness most of what I've smoked in recent years has been younger than the bad batch in question and quite enjoyable. I'm going to continue to sample different parts of my current batch on the chance that it's simply poorly blended and will begin to shine at some point. I do recommend Briar Fox!
Favorite Products