 Michael H.
Badges

Reviews
G. L. Pease - Quiet Nights 2oz
Excellent Smoke
Don't let anyone tell you that this isn't as good as the fabled Penzance. This holds it's own against the legend and it is much easier to acquire a tin.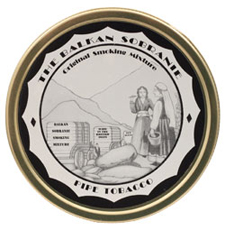 Balkan Sobranie - Balkan Sobranie 50g
Good, not Great
This is a fine smoke. Not worth the hype or hassle of hunting a tin down. Damn good but,not great.
Solani - Aged Burley Flake - 656 50g
Disappointed
I was excited to get a tin of this and give it a try. It smells great in the tin; it looks great in the tin; it's not to wet or to dry. I folded a flake and put it in my pipe. It lit right up and required few delights. Not much flavor, really kind of bland. Not a bad smoke but, I am disappointed.
Favorite Products