 James G.
Badges




Reviews
BriarWorks - Back Down South 2oz
The Right Amount.
I found this to be a perfects balance of Virgina and Perique, I get the wonderful sweetness of the Virgina with just the right amount of Perique Spice. Often, for me there can be to much Perique and I find too peppery. You wont find that here, a fantastic blend that I highly recommend. Could be an all day smoke.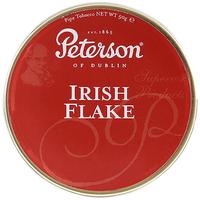 Peterson - Irish Flake 50g
Bad batch?
Okay, maybe I need to buy this again. I see all the great reviews for this and I must be the odd man out. I opened this about a year ago and gave it a try, it had a not unpleasant grassy aroma when I cracked the tin, not too moist but I rubbed it out and let it sit for about an hour. Loaded it in a new Irish clay that I had and match lit it. Took two to get it going, normal. The flavor though, reminded me of the time I tried to smoke hey in a cob when I was a kid. Mayhap the flavors are just too subtle for my taste I don't know. The smoke really was quite unpleasant to my nasal passages as well, I know it's supposed to be strong, I get it, I am no stranger to strong pipe tobaccos but this was something that seem adjunct and unnatural. I will say it did improve a little toward the bottom of the chamber but not much. If I'm craving the vitamin N in the future I'll stick to Nightcap. To each his own taste.
Favorite Products
Currently there are no favorite products
Blog's Commented on
IM Corona: The Best Hard-Use Pipe Lighter
► Been using a bic. Cheep and works well. I find it difficult to get an initial light with the zipo pipe lighters and the others fail and breakdown miserably. I do occasional use matches though.