 Jay C.
Badges










Reviews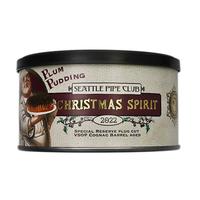 Seattle Pipe Club - Christmas Spirit 2022 4oz
Jay C.
$39.10 for a 4oz. tin of pipe tobacco, seriously? Lets see...$39.10 for a 4oz. tin. If I were to buy 4 tins, which would be 1 pound. I would be paying $156.40 a pound. But wait I can get a price break if I were to buy 5 tins for $37.93 a tin. That would bring it down to only $151.72 a pound. If it were the finest pipe tobacco blend ever produced I could not justify prices like this for pipe tobacco. So I'll have to pass on this. I wish you well on your sales.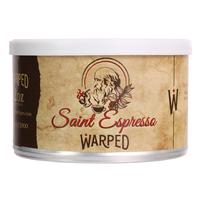 Warped - Saint Espresso 2oz
Homerun!!!
Well My, My, My! Kyle and Jeremy you have knocked it out of the park with this masterpiece, Warped Saint Espresso! Congratulations. Saint Espresso is everything they say it is. Those of you who flat out refuse to smoke anything that is associated with the word "aromatic" are missing out on this one. So easy burning and rich (not strong) but rich in flavor. I see it is currently sold out and my only regret is I only bought 3 tins, I wish I had bought more. So Kyle and Jeremy, please blend up another batch of this wonderful treat, PLEASE.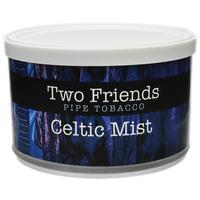 Two Friends - Celtic Mist 2oz
What was I thinking?
Yes, what was I thinking when I ordered this tobacco? What I was thinking was based on the description on the label it sounded like something I would enjoy. NOT! I smoked one bowl of this Two Friends Celtic Mist and just could not finish it. I found no pleasure in smoking it. I read the label on the can and sounded like a nice blend of tobacco with "highest grades of Cavendish, with just a bit of Burley, wonderfully sweet Virginia tobaccos, hmm, sounds good. Then the description goes on to say "addition of a little essence of Irish Mist." Hmm, sounds good again. Something I think I would enjoy. It was just horrible. There was definitely more then "an addition of a little essence of Irish Mist." It was like the tobacco was soaked in a barrel of Irish Mist and then put in a strainer so the saturated tobacco would drain off. I found no joy in smoking this Celtic Mist. I really don't understand why Cornell and Diehi would create this and I can't understand why SmokingPipes would sell it to their customers. Why would anyone ruin a perfectly good cup of coffee by adding a large amount of sugar and cream? Or even add any at all.
Favorite Products
Currently there are no favorite products