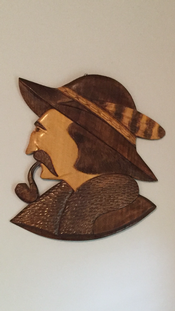 PIPE SMOKER 1953
About Me:
Pipe smoker since 1973.
Badges



Reviews
Cornell & Diehl - Kelly's Coin 2oz
Strong and smooth.
The addition of black cavendish is great flavor to add to the burley. It's very similar to My favorite blend, haunted bookshop but without perique. It burns evenly and to the bottom of the bowl as does the C&D blends I've smoked. The black cavendish is growing on me as for the other blends I've smoked a long the way. It's a reorder item in my book.
Favorite Products