 Reviews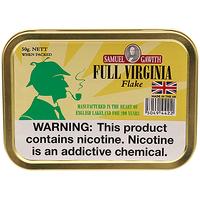 Samuel Gawith - Full Virginia Flake 50g
mmm... Nope
When you (finally) manage to dry it enough, pack it propperly, keep it lit and aboid the most likely 3rd degree burns on your tonge... yes I can see wy you like it, but flavour is not for me either tho, so feels like I better look somewhere else.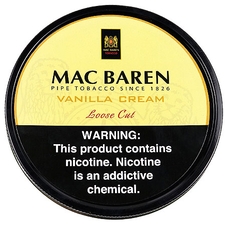 Mac Baren - Vanilla Cream 3.5oz
Definitely not my tobacco...
First Mac Baren I try ans first tobacco I'm thinking of throwing away. The one star is for the tin note, it is pleasant and room note is excelent, but I had to relight it 7 times before finally giving up (yes I've tryed different pipes, different packing methods, etc...), strong tongue bite even from the first light to me. I got nothing but a poor harsh cigaretty taste, and no vanilla taste at all. And the worst thing is an extrange itchy sensation on the back of the throat that lasted me about two hours, this never happened to me before. Not to mention a bad aftertaste... May be so good for some but for me... I will stay away from that. Big disappointment with this one :(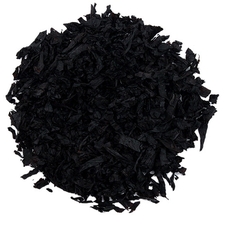 Lane Limited - BCA
Sweet and simple pleasure
I've just enjoyed so much a bowl of it today that I thought to myself "this deserves a review". It's an easy going no brainer sweet tobacco that will let you relax and thing about whatever you want, not making you worry about the smoke itself. I mean, burn always all the way down leaving a fine grey ash. The taste is mild and one note to me, never overwhelming, but present all the time throughout the pipe, and natural tobacco taste pop out from time to time The aftertaste is not unpleasant and not too strong. The smell of it is delicious (addictive to me), and the room note is so pleasant. Never got a tongue bite, not even when puffed too hard, only for testing purposes jeje… The only bad points for me on this one are: that messy water at the end of the bowl that requires some cleaning, but hey, never had an aromatic that doesn't do that so... nothing wrong here; and the difference between the smell and the taste once it's smoked. If you ask me I would tell you to try it as I prefer this one over 1Q, it's an awesome spring/summer smoke for me, and I just found out it pairs amazingly and surprisingly well with tonic water with ice and a slice of lime in it (Fever Three in my case if you wondering), I suggest you try it!
Favorite Products
Currently there are no favorite products