 AL B.
Badges


Reviews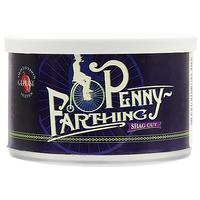 G. L. Pease - Penny Farthing 2oz
Worth trying if you like Pease's VaPers
If smoked in a smaller and narrower bowl, this blend is worth trying. It demands the smoking technique of any Virginia, or VaPer mixture. My first smoke opened with sweet and bread-like notes. The sweetness comes as a hint of molasses. You also get the grassiness you would expect from bright VAs. What interested me the most is that during the final third of the bowl, I picked up pleasant nutty and salty notes that contrasted nicely with the sweetness.
Drucquer & Sons - Blairgowrie 200g
Nuanced, Dry Fruit
I let a jar age for two years and it resulted in a profoundly satisfying smoke. The perique and Virginia complemented each other in a way that produced rich notes of figs, apricots, and plum, with a mild and subtle sweetness proper of high grade Virginias.
Sutliff - 515 RC-1
Unpleasant acidity
People have compared this to McClelland's 5100, also known as red cake, because of a supposed similar profile that combines a tangy flavor with sweetness. I have only smoked this once, but the taste of artificially produced acidity overpowered all the flavors and subtle notes this tobacco may have. I will leave this in the cellar for a year then revisit and reevaluate. For now, I agree with Cosmic's review below. There is something wrong with this blend's acidity.
Favorite Products
Currently there are no favorite products