 TRISTANTATTOOS
About Me:
I became a piper at age five...when on an outing with my mother, I saw a gentleman walking through the cool, hallowed marble lobby of the court house, with a beguiling aroma filling the echoing air, and a gorgeous woman on his arm...I asked him what that wonderful smell was, and he said, "That is a pipe. Gentlemen smoke pipes". It took me twelve more years to acquire one...but I never looked back...
Badges

Reviews
Grand Croupier - Boneyard
Hedging my bet....
I pulled the trigger on a pound of this about ten days ago for one reason only...a pound of random end cuts and jar and bag bottoms from Cornell & Diehl (and possibly also other reputable artisan blenders) could not, by any stretch of the imagination, be bad at all. I opened the heavy zip locked bag and was greeted by an unmistakable aroma of fine English tobacco. The cut was predominantly fine, with multiple larger chunks of flake and crumble cake throughout the pound. The Virginias and Oriental were clearly there, and there was a definite healthy portion of Latakia there as well...and the spicy zing of Perique. I could tell this was going to be good. I loaded up a vintage WDC Dublin with this very east to pack tobacco (almost a rough/cube cut but English???) and laid the match to it. Whoa! An intense burst of Latakia and Perique straight away, a quick tamp and kiss of the still burning match, and off to the party! The bowl settled down quickly, with a nice underpinning of sweetness from quality Virginias, drifting in and out of a nice breadiness as the Burley interplayed with them...and a lovely almost floral, incense like note from the Orientals played peek a boo with the delicious smoky roundness of the Latakia. This was really, really good for what was more or less an accidental blend! I sifted through the pound and pulled out a full film canister worth of crumble cake chunks that are quite dark and Latakia heavy...I am guessing bits of Pirate Kake...just a lovely bonus in what was already a slam dunk win. This tastes great on its own, and blends well also...I blended this in equal parts with unflavored toasted Burley and straight unflavored natural Dutch cavendish, which yielded an amazingly flavorful smoke...and added one part of this to three parts of an unconvincing black and gold Whiskey cavendish blend, which yielded a surprisingly tasty result and a very pleasant room note...and some oomph that the original tobacco was lacking. So in short...this tobacco is well worth the price...it is totally palatable as it comes, yields little hidden treasures if you take the time to look for them, and it blends well with both natural and aromatic tobaccos to yield quite pleasant personal blends. A resounding WIN In my book! I was well aware of all the above within the first 24 hours of receiving this tobacco...but I hedged my bet and waited to put in this review until now. You see, I called to check on when the GC Double Down (Va/Bur) mix would be back in Stock, and knew it would go quickly, so I kept checking back on the site every few hours...just caught it at like 2:30 in the morning with only 48 ounces left in stock, so I snatched up two pounds... and you can bet I grabbed another pound of Boneyard while I was at it. It's nice to know, even though I have no idea exactly what my Double Down will be like, that it is a safe bet it will put a grin on my face to rival the Cheshire Cat! Happy smoking!!! Update: 01/13/2017 After such a great experience with two pounds of this purchased a couple weeks apart, I took the plunge and ordered seven pounds of this. I am very, very happy I did. This time around, all seven pounds were composed primarily of very good sized broken flake, with some impressive chunks of plug. This is a bit less spicy and a tad less smoky than the last two times I got it, but it is a very cool burning, quite satisfying smoke, if anything, a more balanced blend that the others. Its aroma has already garnered a compliment from a passing Neighbor and a nod from the resident Room Note Critic, and I have barely finished jarring it to be celllared. Once the FDA has its way and outlaws this fantastic quality blend at an incredibly affordable price, I will mourn its passing...but I will have enough to last me a good long while before that day comes. I guess you could say this is an every day, go to tobacco for me. I enjoy it more than tobacco I have purchased for many, many times the paltry sum I paid for this fine leaf. I will be purchasing this in quantity until it is no longer available.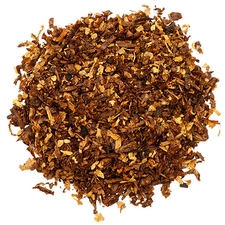 Sutliff - #600 Mixture 79
A bit more mellow
This blend is has always been a love/hate tobacco...until now. I remember buying this early on, in my late teens into my early twenties, smoking a few bowls from the pouch, uttering a string of expletives, tossing it in the trash, and moving on...yet for whatever reason, I kept coming back to it. I hated it more than loved it back then. Now, almost thirty years later, in spite of (or maybe because of) the mountain of almost comically negative effects reviews, I bought a pouch of this a few months back...I couldn't help myself. Benjamin M.'s review made me do it...hehehe... And I loved it. That initial burst of floral and perfume essence grabbed me at first light. I made that pouch last three weeks...I found myself savoring it. It is a bit less floral in the pouch and room note than I remember it being back then...but quite singular in its taste and aroma. There really is nothing else quite like it. Well, I just ordered a pound of this from here...with no regrets. The bulk version, while quite moist and fresh, has way less of the floral/perfume element to it than the pouch version did. This is a good characteristic if that was what steered one away from this blend after initial contact with it. In my case, it was a bit disappointing. It was precisely what I was after, that flavor that flirts with being a Lakeland type essence. However...the bulk version is somewhat more mellow than the pouch version...which does a couple things. It makes it more palatable to a newcomer to this blend...sort of a PG-13 version of what is otherwise an R rated tobacco in the pipe world. On the fence about trying this tobacco? Pick up a few ounces of the bulk. Give it a little drying time and pack a cob of it. If you have at all adventurous tastes...you will be back. It is different enough that it is almost a different blend. Myself, I will be keeping a good supply of the bulk version of this on hand, as a mellow, all day type smoke, and for blending purposes, as well as purchasing a tub of this to reserve for evening smoking...it is like a warm, fragrant blanket, an old codger's night cap for me. Ignore the laughably negative hype and find out for yourself if you like this time-honored blend. There is a reason that over half my estate pipes were brimming with ghosts of this blend...millions of our grandfathers were onto something! Thank you, Benjamin M., for your excellent review...I couldn't agree more. Indeed, a dark, perfumed love letter to the very history of pipe smoking...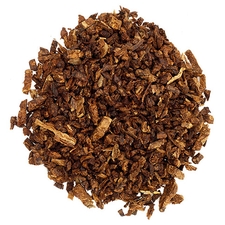 Sutliff - Ready Rubbed Match
Codger heaven
Update: I had been smoking Virginia/Perique flakes about 80% of the time for the last eight months or so before I discovered this tobacco. I love it...the change to something with a more basic pH gave me a bit of tongue bite, most likely because I just couldn't stop smoking this from the moment I got it. I read a few forum reviews, and several guys recommended drying time for this blend. I dried it in a glass jar with the heat lamp from a wax incense burner inserted in the mouth, for about an hour, stirring the tobacco around about every 15-20 minutes to ensure even drying. When dried to the point that it feels almost too dry, as described in the reviews, it changed...and I mean unbelievably! It is now completely bite free, even smoother, and the aroma opened up to an absolutely mouth watering degree. This is without doubt one of my absolute favorites...I will most certainly be reordering this regularly and in a much larger quantity...I could almost smoke this and only this and be completely happy...and this coming from a man with over forty blends in the cellar at any given time! I would upgrade this to six stars if I could. This tobacco is CLEAN. Really a no brainer if you like burley. My daily morning, and often all day smoke, is a 50/50 blend of Prince Albert and Carter Hall...been so for 28 years...nothing pairs better with a hot mug of coffee in the morning. Well, I can't wait until tomorrow morning. I bought a pound of this ERR match based solely on reviews, most stating how accurate of a match it was. I am an old codger at heart, I guess...so I took the plunge...and WOW...this is just plain good. Simple, couldn't be easier to pack, even burning, smooth as can be, and just plain satisfying. Great aroma...this just checks all the boxes. Unpretentious. A trip back in time, if you will...that aroma that made me fall in love with pipe smoking to begin with...this is a timeless tobacco. It's not complex...but more important than that...it is just...comforting. And at 2/3 the cost per pound compared to my daily standby...well...I have a feeling my morning cup of Joe may finally see a two tobacco rotation...if this doesn't end up taking its place. They say leopards don't change their spots. This tobacco just made me into a damn zebra.
Favorite Products
Currently there are no favorite products