INFAMIS8
About Me:
Pipes are one of my favorite passions. I love all pipes and all types of pipe tobacco!
Badges







Reviews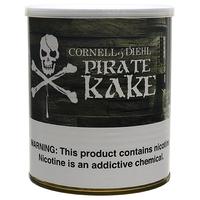 Cornell & Diehl - Pirate Kake 8oz
Simply THE Best!!!!
I have quite a massive cellar of blends ranging from every form and cut, aromatics,English, non-aros, you name it, and this delicious cake has finally hit the WOW factor in every aspect, even days later when I get a whiff of the lingering aroma!!! This is hands-down the Best smoke I have ever had!! I'm a Virginia flake and "Balkan" guy and these are now put back into the cellar!!! I just ordered more of this cake and can't wait to see what age does to its already perfect cake!!! I just can't say enough about this tobacco except, try it for yourself, it is pure heaven!!! Thank You C.and D. For making the best smoke I have ever had thus far!! Bout to go enjoy a bowl now!!!..
Favorite Products