INFAMIS8
About Me:
Pipes are one of my favorite passions. I love all pipes and all types of pipe tobacco!
Badges







Reviews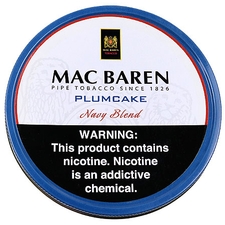 Mac Baren - Plumcake 3.5oz
Yummmm!!
Normally I'm not huge on Mac Baren mixtures because of the infamous "bite" however, this stuff (smoked in a churchwarden) smokes amazingly!! Very delicious and zesty with so much flavor! The topping is present all the way through but, it doesn't hide the pure flavor of the tobaccos in this blend. I truly love this blend as a night-cap and it's all-around a wonderful smoke. I love this mixture and will order more for sure! This is a real treat! I don't get much of a bite. I do get a lot of flavors and contemplative thoughts from the billowing smoke. This is a real winner and should be added to your rotation! A great Sunday evening treat! Thank you, Mac Baren for making a blend that truly delivers in every way! Yummmm!!
Cornell & Diehl - Redburn 8oz
Therapeutic
Wonderful rich smoke that is very relaxing. It's great after a long day. A real treat and along with the superb tobacco flavors, I do get hints of cocoa and molasses, however, never overpowers the deep flavors. Decent vitamin N content, just enough to fulfill relaxation. Burns cool and clean in a wide bowl. Outstanding cake for sure!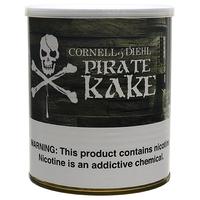 Cornell & Diehl - Pirate Kake 8oz
Simply THE Best!!!!
I have quite a massive cellar of blends ranging from every form and cut, aromatics,English, non-aros, you name it, and this delicious cake has finally hit the WOW factor in every aspect, even days later when I get a whiff of the lingering aroma!!! This is hands-down the Best smoke I have ever had!! I'm a Virginia flake and "Balkan" guy and these are now put back into the cellar!!! I just ordered more of this cake and can't wait to see what age does to its already perfect cake!!! I just can't say enough about this tobacco except, try it for yourself, it is pure heaven!!! Thank You C.and D. For making the best smoke I have ever had thus far!! Bout to go enjoy a bowl now!!!..
Favorite Products