 Reviews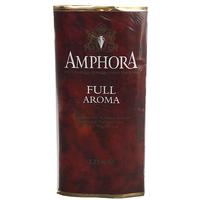 Amphora - Full Aroma 1.75oz
Jolly Good Show
I smoked Dutch Amphora blends from 1972 until they disappeared in the USA. My first, and favorite, was Amphora Red, Full Aromatic. When it returned, I was delighted to find that it's close enough to the original, and I really like it. I've have been smoking it for the past 2 years. I never found an acceptable substitute, and now I don't need to. It's a beautiful blend. It's refined and dignified.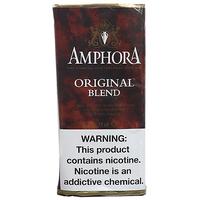 Amphora - Original Blend 1.75oz
What Happened?
Dear God. What did they do between last years production and the just received 2017 batch? Last year's was fabulous. this batch is full of moisturizers. Like the difference between chalk and cheese.
Sail - Aromatic 1.5oz (Green)
A Reassuring blend
If you like Dutch Cavendish tobaccos, like Amphora, you might enjoy this. Actually, I favor it over Amphora Full Aroma. It's a reassuring smoke, sophisticated, but not overwhelming. I find it a smooth blend, and a nice change in between my pouches of Amphora Brown, Original, and Amphora Red Full Aroma. I'm so glad to find a good, reliable ,and affordable source again after not being able to buy it in the 1990s and 2000s.
Favorite Products
Currently there are no favorite products