 ABALTHR
Badges







Reviews
Velvet - Velvet 7oz
Love it. But why?
Love this blend, but don't ask why because I can't really tell you. It is very plain, and smokes smooth as velvet just like the name says. I don't get any taste or smell of anise so maybe that was in there at one time but not anymore. There is a nice sweet smell to the tin when you open it, but nothing overpowering. When you first light up you get a faint sweetness in the background that slowly goes away as you make your way through the first third of the bowl. No bite whatsoever. I guess you could get it to bite if you really tried, but coming from someone who pulls hard on his pipe, I don't see how you could overheat with this. There is very little "taste" as I have seen others refer to as well, but man.. this was the most relaxing smoke I have ever had. Maybe I was just wanting something less intense. This may wind up being my new everyday smoke. It is just good. I know it will have its detractors but if you have not tried this or swore off burley.. give this one a try.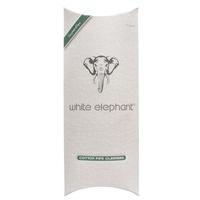 Cleaners & Cleaning Supplies - White Elephant Tapered Pipe Cleaners (100 Pack)
Best non-bristle cleaner I can find
I picked up a pack of these last week and have been using them recently. They have firm wires just like the bristle version, and unlike some other brands these do not shed. I typically do not like the absorbent version of any brand because they tend to be flimsy and shed a lot but these don't. I will most likely pick up a few packs to have on hand to apply pipe sweetener with and to clean up between deep cleanings. Side note: they also come in a sturdy and convenient cardboard pack that makes storing them very easy.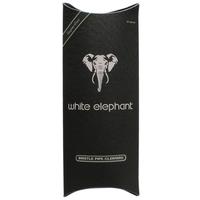 Cleaners & Cleaning Supplies - White Elephant Bristle Pipe Cleaners (80 Pack)
Best bristle cleaner
These are currently the best bristle pipe cleaner I can find. I had previously used Blitz cleaners which were of similar quality. These cleaners do not have sharp wires like the BJ Longs, which makes them better in my opinion. They also are built around firm wires which makes getting into the harder to reach areas much easier and problem free.
Favorite Products