 Reviews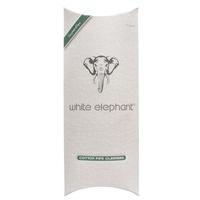 Cleaners & Cleaning Supplies - White Elephant Tapered Pipe Cleaners (100 Pack)
Best non-bristle cleaner I can find
I picked up a pack of these last week and have been using them recently. They have firm wires just like the bristle version, and unlike some other brands these do not shed. I typically do not like the absorbent version of any brand because they tend to be flimsy and shed a lot but these don't. I will most likely pick up a few packs to have on hand to apply pipe sweetener with and to clean up between deep cleanings. Side note: they also come in a sturdy and convenient cardboard pack that makes storing them very easy.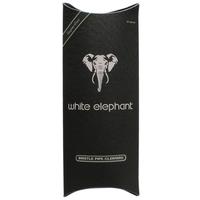 Cleaners & Cleaning Supplies - White Elephant Bristle Pipe Cleaners (80 Pack)
Best bristle cleaner
These are currently the best bristle pipe cleaner I can find. I had previously used Blitz cleaners which were of similar quality. These cleaners do not have sharp wires like the BJ Longs, which makes them better in my opinion. They also are built around firm wires which makes getting into the harder to reach areas much easier and problem free.
Favorite Products