 Ben F.
Badges




Reviews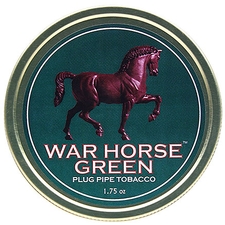 War Horse - Green 1.75oz
A traditional aromatic
I find both this and regular to be quite satisfactory. To me the flavor goes anise, dark fired, tonquin. I prefer the red a bit more it has a heavier tonquin flavor and the component tobacco shines through more in the red. 1792 flake is my all time favorite just hard to get these days. So I have chosen this and the red to scratch that itch and it does it in spades.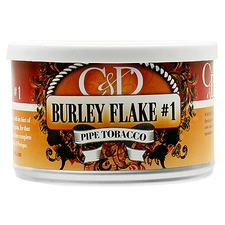 Cornell & Diehl - Burley Flake #1 2oz
A very good burly virginia flake with some serious horsepower.
I'll start with the flavor which is every thing in the tin note transfered to the smoke. I got that nice burly cocoa and nutty flavor that coupled with the raisin type flavor from the perique, which for me did really spice up the blend. Then add that deep dark red virginia sweetness with a hint of that bready bakery ahh was like magic. At times I thought it tasted just like raisinet candy but like a dark chocolate version. This blend never got bitter on me never bit even when pushed and don't push it cause it will knock you out. I'm no stranger to nicotine been a copenhagen user since I was in high school and yes I still have all my teeth lol. But I totally disrespected this blend the first half of the bowl had my head spinning and a bit nauseated from the power. I put it down for 30min. came back and smoked it very slow and didn't have any issues. I will be getting more. Not an everyday smoke but a few times a week smoke for me. Its very full rich and jamm packed with flavor and a whole boat load of vitamin N.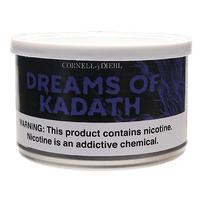 Cornell & Diehl - Dreams of Kadath 2oz
Very pleasant but.
This is a very nice very well behaved tobacco. I quite enjoy it except the first 1/4 of the bowl. I'm not sure if its just my body chemistry and the light topping but it just has this off flavor for the first 1/4 of the bowl for me then its off to all the things that make this blend a delight to smoke. I kind of find it on the sweeter side so I like to have it for dessert after a satisfying meal. I've tried at just about every time of day and a hand full of pipes. I like to slice into full size flakes then rub out well. Very creamy and satisfying smoke and the topping while I find a bit intrusive at the start doesn't seem to completely disappear by the end but is more of a nuance towards the end which adds to the complexity. I would recommend if you like all the component tobaccos but want to try something that is fun to try to wrap your taste buds around.
Favorite Products