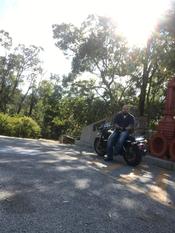 Reviews
Drexel - Drexel II 1.5oz
Just as good as 1-Q
Being a Lane Limited product one would expect a certain quality, and this aromatic delivers. The taste is almost identical to 1-Q, but has the added benefit of a stronger nicotine hit. I always make sure to have a pouch of this on hand. I know a lot of people look down on pouched tobacco, but the convenience of being able to slip this pouch in my back pocket as apposed to a bulky tin, is also a bonus for me personally. For the price, you can't go wrong, a definite must try if you haven't already.
Butera - Royal Vintage: Sweet Cavendish 50g
Smooth, subtle smoke
I must admit I had to edit this review. When I first got this tin and opened it I was greeted with a very vinegary scent, which turned me right off. But I decided to let it dry out over night and revisit it. I was certainly not disappointed in my decision. What you smell is what you get from this tobacco. Notes of chocolate, vanilla, and a smooth cool smoke with a subtle sweetness and no tongue bite. After giving it a second chance I'm considering putting this tin into my cycle.
Favorite Products