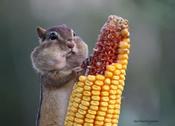 DJAMES
About Me:
I'm a fellow who grew up watching his Grandfather walk around the farm , a pipe nearly a permanent piece of his facial anatomy. The pure nostalgic fragrance of the recently enjoyed pipe, the odor of cured Virginia's with a spec of La. Perique, calls forth a flood of memories: Thanksgiving and Christmas Holidays past, family gathered to worship and celebrate a plentiful harvest that year. Times have changed, and I have been fortunate enough to explore other lifestyles and places far from the farm that was sold half a lifetime ago. I surprisingly as conservative as that white haired fellow, valuing family, church potlucks and the rewards brought from a well tended crop. The world moves more rapidly than what comforts me. Think I'll light my pipe.
Reviews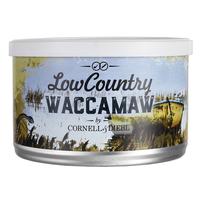 Low Country - Waccamaw 2oz
My New #1 GoTo Blend
As the original blender of C&D's Orion's Arrow, (which I obtained assistance in naming by C&D), I have adopted your Waccamaw which is very much similar in its constitution, albeit much tastier).The balance of flavors is brought to fore by the substitution of Izmir, (in my humble opinion). Aging improves it to my anytime preferred blend.
Cornell & Diehl - Orion's Arrow
My Blended Gift to C&D
I previously submitted a review of this my one and only blend out of hundreds that has survived the test of time. A former smoker of Turkish cigarettes, but a pipe lover since I Was six. I love the spicinessvof perique, the strength of turkish flavors, and the sweetness offered by Virginia's. I always thought that blenders slighted perique lovers, so gave each of the four parts equal standing in the blend. C&D liked it, and called me in the late '90's asking what I had named my blend. Outside, on my farm in GA, stating at a cool autumn sky, I spied Orion, always a mystical constellation, with his arrow pointed at the panther, North. I answered my caller with the name of this blend. I still love it and treasure it as I cannot get Three Nuns in its original formulation. I invite you to query C&D about this if you Wish. Thank you for carrying it.
Favorite Products