 Paul M.
Badges

Reviews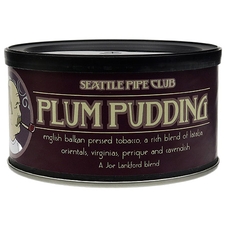 Seattle Pipe Club - Plum Pudding 2oz
Wonderful
This is hard to describe in detail. It's very complex and is fantastic from the first light to the bottom of the bowl. This is certainly one to always have on hand. If its possible, it gets better with age as well. Buy in large quantities and cellar.
Savinelli - Janus 2oz
Odd tin note
This has a slightly off putting tin note but do not let that deter you. I smells fantastic when lit in the bowl. This is a close tie for my favorite in the god series (right there with Jupiter). Will definitely be superb with aging.
Savinelli - Jupiter 2oz
Great Burley Blend
I have tried all of three of the Sav gods series. This one is fantastic and quickly becoming an overall favorite the more I get into it. Very nicotine strong blend, not one to smoke multiple bowls of in a day.
Favorite Products