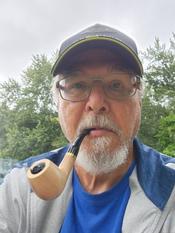 David C.
About Me:
I've been a pipe smoker for nearly 50 years. I began with Aromatics then smoked mostly English. Now am back to mostly Aromatics.
Badges


Reviews
Seattle Pipe Club - Plum Pudding Special Reserve 4oz
Just Another Five Star Review
Received as a gift. Just another five stars. Leaves me speechless.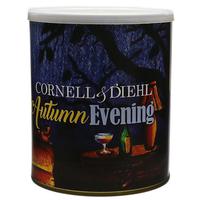 Cornell & Diehl - Autumn Evening 8oz
In Search of…
I am typical of many older pipe smokers who began with aromatics and discovered the joys of pure English blends. I have smoked the finest of both, but in my older years, having smoked a pipe for nearly fifty years, I have now been searching for a really good aromatic. When I opened my first tin of this I smelled the aroma right away and I thought this was going to be goopy and would taste like maple pancakes as many suggested. But I smoked my first bowl and was pleasantly surprised that it smoked quite dry and there was no goopiness whatsoever. I have now smoked close over two pounds of this. It is THAT good. Don't let the aroma from the tin fool you. This is not just good, but borders on great! I was so pleasantly surprised by the subtle taste and aroma! Others might complain of the moisture content, however, after opening, it will begin to mellow some. This tobacco is very flavorful, yet is not overpowering. It has become a favorite, not only in the fall as the name suggests, but year round. As an aromatic I give this five stars. This is a great offering from Cornell and Diehl and believe it to be excellent as an aromatic.
Favorite Products