 Nicholas G.
Badges



Reviews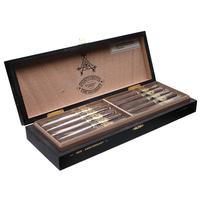 Montecristo - 1935 Anniversary Nicaragua Demi
Outstanding !
Aj Fernandez and Montecristo. What could go wrong? Nothing. This beautiful box press has a perfect construction, razor sharp burn, and all the boldness and complexity of the Nicaraguan puro you'd expect from one of the greatest blenders in the industry paying homage to an institution, perhaps THE institution re premium handmades. Clocked in at about an hour, and I was likely smoking fast due to the stick's deliciousness. No touch ups or burn issues. Smoked to the nub. 10/10 will buy again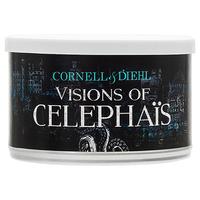 Cornell & Diehl - Visions of Celephaïs 2oz
Perhaps not an indiscriminate palate after all
I had begun to worry. I had, in my short foray into pipes thus far, yet to try a tobacco I hadn't liked. Sure I've loved some, while others have elicited little more than a shoulder shrug, but I had never truly been put off by a blend as of yet, and i've explored with abandon since my start. Not a bad problem to have, in the grand scheme of things, so perhaps worry was too strong a word, but I had begun to wonder if my palate was either hopelessly indiscriminate, or simply not yet adjusted to the endless nuances of pipe tobacco. In stepped C&D's Visions to allay my concerns. Admittedly purchased for aesthetics and literary allusions alone, the tin note was the first troubling sign. Have you ever been curious what aroma would result, were you to soak grape-flavored White Owls in Welch's grape juice for a year, and then leave those soggy stogs out to dry? Of course you haven't, but a tin of this will surely help you if you now find yourself intrigued but want to skip the mess. I'll admit, I did not do research of kasturi before purchasing, and perhaps that's the culprit of the unpleasant smoking experience which followed. The bowl did not taste like a grape-soak blunt, and I'm still debating on whether or not this was a turn of fortune. What i did get was an incense & floral bomb which combined to create an overall taste akin to how i'd imagine a badly perfumed bar of soap to be received by the palate. I'll admit, the bowl burned well, until i dumped it out 5 minutes in. Glad I smoked it in a cob, bc I'm considering just giving the pipe a toss along with the remainder of the tobacco. This stuff is absolutely terrible, but so bizarre that I can also imagine it being some other oddball's favorite. Certainly not for me or my apparently discriminating palate.
Favorite Products