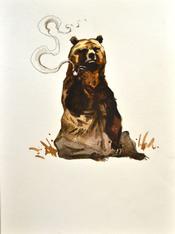 ON_SMOKO_SO_LEAVE_ME_ALONE
Reviews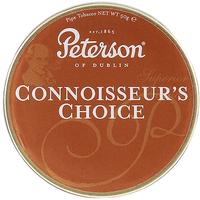 Peterson - Connoisseur's Choice 50g
It lives up to the name
Smoked in a cob with a paper filter. My tin was packed tight, I had to break it up before packing the bowl. Mellow tobacco, gentle smoke, mild flavor. Figgy tin note, no room note to speak of. I really enjoy the aftertaste of this smoke. I keep wanting to lick my lips to taste more of it after smoking. The wife likes it too ;) I pick up mixed dried fruit, but I cannot detect the nuanced vanilla, tropical fruits, maple, or rum flavors advertised. I recently smoked it and then had a coffee with cream a little while later on in the day, and the tobacco flavor came back to life on my palette. Try that for yourself, it's quite a pleasant sensation.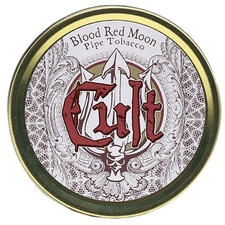 Cult - Blood Red Moon 50g
The gentleman's cherry aro.
Smoked in a cob with a paper filter. Mellow tobacco, smooth smoke, with a subdued natural cherry flavor. Perfect texture and moisture level to smoke upon arrival out of the tin. It's not goopy, the cherry fragrance is refined (not cheap), nor fake in flavor. It has a pleasant tin note, it's not overwhelming, but it has an unexpectedly mild room note for a Cherry aro. I cannot taste any of the chocolate advertised, only cherry. It's good, but I am still on the search for a superior cherry.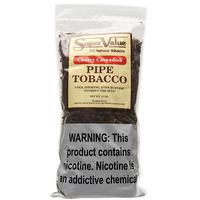 Super Value - Cherry Cavendish 12oz
Baby's first pipe tobacco.
I used to work for a pharmacy, and I loved stocking the shelves with this stuff back in the day. Smelling SuperValue Cherry is one of the major reasons I became interested in trying a pipe. This was my first and only attempt at OTC pipe tobacco when I was a new pipe smoker. I actually like the tin (bag) note and room note. The fragrance is strong, but it's nice in a kiddy candy shop sort of way. The problem is that it smokes hot and harsh. If you smoke wet, it's a very wet smoke. The moisture level is typically high when fresh so you might want to dry it a bit. I'd skip this one, try Cult's Blood Red Moon instead, you'll have a better experience.
Favorite Products