 Reviews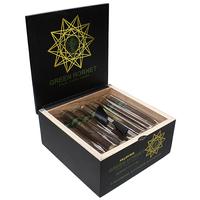 Black Label Trading Company - BLK WKS Studio Killer Bee Green Hornet Robusto
Wow
The best way I can describe this is that it was like smoking a chocolate covered jalapeno. I loved it. not an every day smoke though.
Drew Estate - Kentucky Fire Cured Swamp Thang Toro
Holy Smokes
I was once told that "green cigars are bad." i got this one at my local shop on a whim and fell in love with it. Its what i imagine pit masters smoke when they're smoking up a pork shoulder. Cinnamon, Grassy, hickory notes with that special candela flavor that punches you in the nose on the retrohale. This is my favorite cigar.
Favorite Products