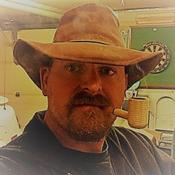 Reviews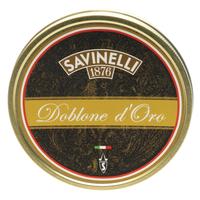 Savinelli - Doblone d'Oro 100g
Coins???
It smells and tastes good. But I was unable to find any coins in the tin. It was what looked like may have been coins at one point that were disintegrated into a mess of dry tobacco. Maybe I got a crappy tin??? I don't know. But if that's how it's supposed to come then they should not be calling it coins.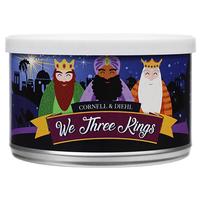 Cornell & Diehl - We Three Kings 2oz
When Your Wife Asks For a Puff...Its a winner!!!
I am Smoking a bowl of We Three Kings from C&D in my Peterson Sherlock Holmes Rusticated Squire. So far I have not found a more relaxing blend to smoke on a sunny fall afternoon and one of the last warm days before the LONG COLD and DARK Canadian Winter descends upon me. I know I should wait until Christmas to smoke this but I decided to not wait and instead ordered 5 more cans to get me through the holiday season. The tin note is delicious and it translates perfectly into the smoke and room note. My wife actually comes to sit with me when I light up a bowl of this lovely blend. She has even asked a few times to do the initial light to get a puff or two which I find to be very HOT LOL. Enjoy your day everyone!!!
Favorite Products
Currently there are no favorite products