 Matt G.
Badges




Reviews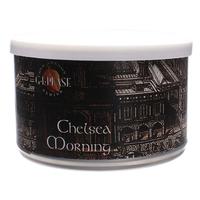 G. L. Pease - Chelsea Morning 2oz
Well done G.L. Pease!
What an outstanding blend! The best part is about half way down the bowl you get this creaminess that is just beautiful. Highly recommend. It is perfect with a cup of coffee in the morning. Great for dipping into trying English blends. All in all this tobacco is quality like any other Pease blend you'll smoke.
Favorite Products
Currently there are no favorite products