 Nicholas P.
Badges



Reviews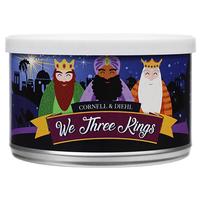 Cornell & Diehl - We Three Kings 2oz
A real seasonal treat
It tastes like Christmas morning at grandma's house. The aroma reminds me of fresh gingerbread straight from the oven, a friend who came for a visit asked if I was baking cookies. Overall I loved it and will definitely be getting a couple more tins to cellar.
Favorite Products