 Reviews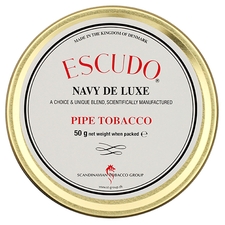 A & C Petersen - Escudo Navy Deluxe 50g
Great
First of all I am just starting and before pipe smoking I only smoked cigars. That said, the taste note of this tin is the closest i have tasted to the notes that appear on a cigar. So for me it is highly recommended.
Stands & Pouches - Rattray's 2 Pipe Combo Pouch Black
No nonsense bag
Good leather bag. Can fit two pipes a bit tight. Best for only one pipe but does the job. I am happy with the purchase.
Favorite Products